Dear LIU Community,
Thank you for your continued commitment to keeping the Long Island University community safe and healthy. Due to an extraordinary effort across the University, our COVID-19 positivity rate consistently falls well below county and local levels.
Governor Hochul has lifted the indoor mask requirement for schools beginning tomorrow, March 2, 2022. In accordance with this guidance and CDC recommendations, the University will end the indoor mask mandate and begin a mask optional policy on all campuses. Any member of the LIU community who wishes to still wear a mask is encouraged to do so.
We will continue to collaborate with our local and state health partners to monitor the COVID-19 pandemic and update our guidelines and precautions as necessary.
Sincerely,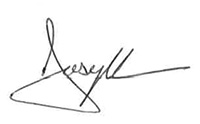 Joseph L. Schaefer
Chief Operating Officer
Long Island University
Long Island University